The Ultimate Lesdom Phone sex Line where nothing gets dirtier than hardcore lesbian domination with a big rubber cock!
Dial 1-888-392-4339
New customers get $5 FREE
Anything goes when girls love to dominate other girls' pussies!
My bisexual domination and submission journey began from an advert in the paper. I don't know even now why I did it. I had a boyfriend, but I guess I've always longed for more. I'm secretly one of those girls who love girls. So maybe that's it. I'm bisexual but there's a twist: I love to submit.
The advert described a woman who wanted a live-in sub who would expect to be used, caged, collared and debased for her pleasure. I shivered deep inside, my pussy already twitching. I stared at the contact details: an email. It took me mere minutes to make up my mind.
I sent an email to the woman who simply named herself "Nikki". Soon, we began to chat, and trade photos and discuss our personal kinks and fetishes. I came out of my shell more and more, enough to confess how much I enjoyed being disciplined, caged and debased. I was deep into pet play but my boyfriend had no patience trying it out with me. Nikki promised to show me the way.
With Lesbian Femdom Phone Sex you have the perfect outlet for your dark and twisted cravings!
Dial 1-888-392-4339
Nikki is now my Mistress. She's the sexiest woman I've ever seen, tall and trim with perky tits and rounded hips. For one week, we did a trial run. I stayed with her for a week, and my eyes were open to true domination of the body and mind. I especially loved it when she brought out that big rubber cock and made me use it on her with my mouth.
She calls me puppy. I learned to crawl and drink from the bowl placed at my Mistress's feet. I use only my tongue as I lap every drop of water up. I was so thirsty. Then I felt fulfilled, because nothing had ever felt more right. I was never allowed to speak words, but to bark in response to questions. I loved the power exchange, and the lesbian sex was even better.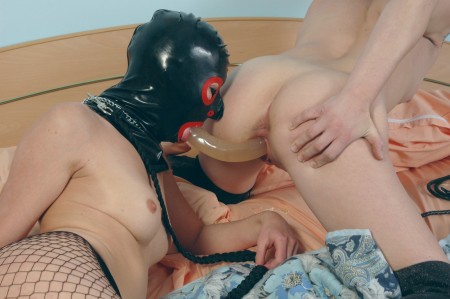 Some girls love pussy too and that's why we offer steamy lesbian femdom phone sex when you call 1-888-392-4339
First, my Mistress Nikki would spank me to get my ass all warm and pink while my greedy pussy throbbed and dripped. This is what I needed. Something to put a thrill in my otherwise mundane life. I loved when she used her paddle too, making me have to bend over and take each impact of the paddle on my bouncy ass.
She would then kiss me hard on the mouth, her tongue forced in between my lips. She would cup my naked breasts and knead them hungrily. Sometimes she let me touch her, so I traced my hands over her smooth skin, scooping her lovely firm ass. I bowed and sucked a nipple into my eager mouth and heard her raw, harsh moan.
The best is when she lets me fuck her with that big rubber dildo. I have to use my mouth because I am not allowed to talk or make a sound – so the rubber cock gags my mouth. I can smell her sweet pussy and watch how wet she is close up as I push the cock into her cunt with my mouth – but I can't touch until Mistress Nikki has cum.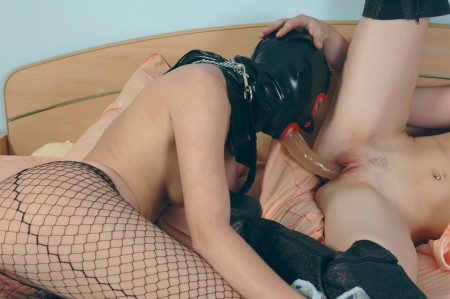 …then its my turn!…
I was happy when she let me cum. Sometimes she deprived me, but not always. If I was very good, she would spread me on the bed, makings sure my hands and legs were stretched out and bound, exposing me. Then she'd lick me all over, tormenting me. Tease and denial was the name of the game, and I loved every second. And when she was done, she'd ram her fingers deep inside my soaked cunt and suck on my clit relentlessly. I would explode in a thousand fragments.
My bi-sexual domination and submission fantasy has found completion in my Mistress. My boyfriend can never understand, so I didn't tell him. One day, he'll find I've packed all my bags. I'll be moving in with Mistress Nikki.
Are you like me, longing for an owner? Or a bisexual female to dominate your needs and pleasures?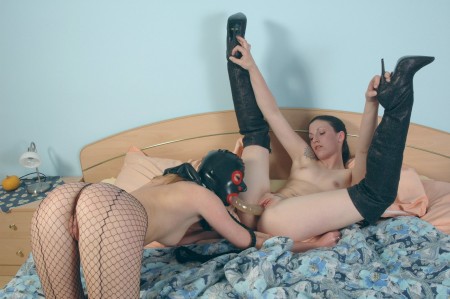 I know you have some hidden dark cravings you'd like to share with me. Let's indulge in some dark Lesbian domination phonesex.
Call 1-888-392-4339
and we can share our dirty little Lesdom secrets to our heart's content.